Flying taxis: a major urban air mobility project involving ESTACA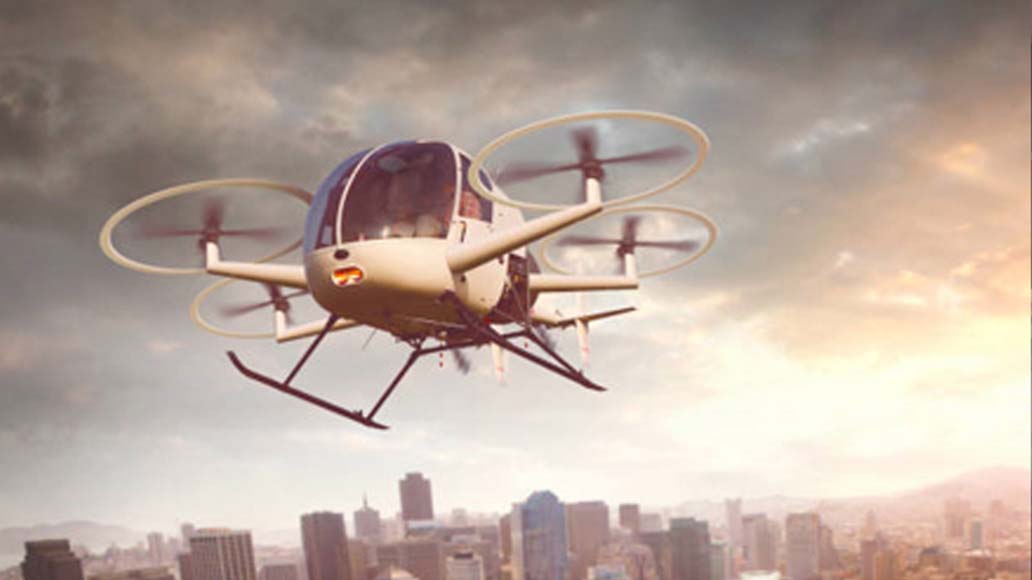 Around 30 companies were selected as part of an international call for expressions of interest aiming to set a regional dynamic on urban air mobility and will take the form of an operational flying taxi demonstrator during the 2024 Olympic Games.
Among the key players in the project are some big names in the aeronautical sector: Airbus, Safran, Dassault, Thales, ONERA… as well as schools such as ENAC, Polytechnique, ESSEC and ESTACA. Estaca students in this project will be able to avil themselves of an innovative ecosystem conducive to academic projects or internships.
A call for projects to develop air mobility
The aim of urban air mobility is to develop new air transport systems within cities in order to make traffic flow more smoothly and to find solutions to growing population density. Primarily, it means developing autonomous flying taxis. The ADP group, the Ile-de-France region and the RATP group launched a call for projects to develop this sector and create a first demonstrator. In total, 150 applications from 25 countries responded. The winners were announced at the end of January, and include major French aeronautical companies, start-ups, schools and some international players.
Five areas of study to develop a flying taxi
Five separate topics were proposed as part of the call for projects: the vehicle, the infrastructure, operation management, integration in airspace and societal acceptability. To build the vehicle, Airbus, Safran Electronics & Defense (manufacturer of the Patroller UAV), but also the French company Ascendance Flight Technologies, the Chinese company Ehang, the Slovenian company Pipistrel, the British company Vertical Aerospace, the German company Volocopter and the American company Zipline were selected. ESTACA was selected to participate in operations management, alongside Air France, de Dassault Falcon Services, the helicopter airline Helifirst, the platform Helipass and Canadian flight training company CAE.
Opportunities for projects or internships for students
The market for urban air mobility based on electric vertical take-off and landing vehicles (VTOL) may be very promising in the future with the development of new technologies and new uses. The goal is to determine if drones and autonomous aircraft can provide more flexible services and reduce pollution and road accidents. For example, the European Union is currently studying the potential benefits of urban air mobility and its effects on city congestion and pollution. Market studies estimate that 40,000 to 60,000 aircraft could be in operation by 2035. For future ESTACA engineers, working in this ecosystem alongside the major companies in the aeronautics sector will be a very formative experience. The project is just starting, but academic projects may be proposed in the engineering cycle and internship opportunities should arise.