Welcome to France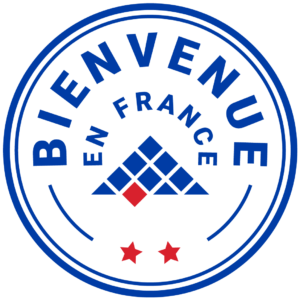 France is one of the countries that welcomes the most international students in the world. There are more than 358,000 international students in France. In order to welcome its international students in the best conditions, Campus France together with higher education institutions, organizes initiatives to help students integrate French culture, learn French, simplify administrative procedures and develop courses in English. ESTACA is committed to improving conditions for international students, providing quality services and thus contributing to the reputation of our school in France and abroad.
Have you been accepted by ESTACA into one of our programs? Congratulations! Start preparing your administrative procedures!
Checklist for international students coming to ESTACA
FLE - French as a Foreign Language and Interculturality
ESTACA offers French courses to international students and doctoral students, taught by qualified teachers.
Interculturality courses are also offered as part of immersion into French culture, enabling students to gain intercultural skills and learn to work in a multicultural environment. This is a very enriching experience and is much appreciated by international students, making their integration easier and faster.
ESTACA provides IT rooms equipped with computers and specialized software to carry out all your required projects and work for the year. A special room with printers is also available to students.
All international students will be part of the alumni network once they complete their study period at ESTACA. The ESTACA Career Service is in charge of helping young engineers to find employment, and provides students with necessary tips to find jobs, such as: strengthening students' CV and cover letters, helping to target the right companies, analyzing market approach, providing interview simulations, etc.
Many clubs will welcome you to participate in their challenges. They are managed by students who have a passion for their discipline (airplanes, automobiles, trains, etc.) but also for sports, arts or student life. You will find many opportunities to develop your passions as well as diverse activities that will enrich your life at ESTACA.