Chairs
Academic or industrial chairs are the meeting point between academia and the professional world. The objective is to create programs to develop a specific area of activity in which all the partners contribute their skills and resources.
Companies benefit from the school's resources including its laboratories, specific courses and the students for internships, jobs and even theses.
These industrial issues enrich ESTACA's scientific and technological knowledge base, enabling us to adapt the curriculum and research to today's world. Dynamic partnerships allows us to meet the expectations and needs of the socio-economic world, in order to answer the new challenges of the transport world.
ESTACA is currently a partner with several chairs:
Sponsored by the ISAE group, this chair supports the development of the following groups and schools: ISAE- SUPAERO; ISAE-ENSMA, Ecole de l'Air, SUPMECA, ESTACA.
The Chair is composed of three major axes:
To Develop the digital strategy for the ISAE schools.
The « Bourses internationales d'excellence » program recruits high level foreign students to join ISAE training programs.
To Develop the ISAE group, especially exchange weeks for the space field, Euroglider project, Master's course and thesis prize.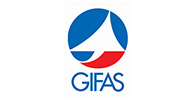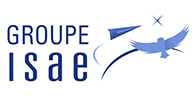 Teaching chair on autonomous vehicles in partnership with Renault and Bertrandt
Initiated by ESTACA's long-standing industrial partners, this chair focuses on continuing education. Professionals in the automotive industry develop their skills in autonomous and connected vehicle technologies. Every year twenty "high-potential" professionals enter a three-year, 1,200-hour training program leading to an engineering degree. This chair has been designed to help the automotive industry in its transition to artificial intelligence, big data and IOT technologies.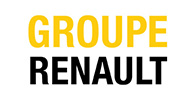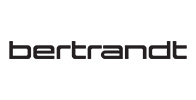 "Gas Mobility" Chair in partnership with GRDF
This chair includes both a teaching and an innovation component. The courses are designed for all engineering levels and cover the different fields of NGV (Natural Gas for Vehicles) mobility and transport. Third year students participate in an industrial project. Multi-year projects are set up to improve the performance and innovation of CNG mobility-related objects.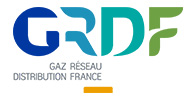 Railway Chair "Experience on board" in partnership with the SNCF group
This chair works to integrate and improve the notion of "well-being" on board trains for customers and staff. This involves: facilitating the platform/train flow and on-board traffic, developing safe, eco-designed and attractive materials, developing low-tech, low-energy and attractive on-board comforts and services, and facilitating soft mobility and micro-mobility. Finally, the Chair also develops simulation and analysis tools.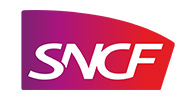 Chair in "Ecological transition and railway system resilience" in partnership with the SNCF group
This chair deals with new low-carbon traction methods (hydrogen, batteries, etc.) as well as bio-sourced or recycled materials, reducing brake dust, energy management, train lighting, and climate resilience.