Partnership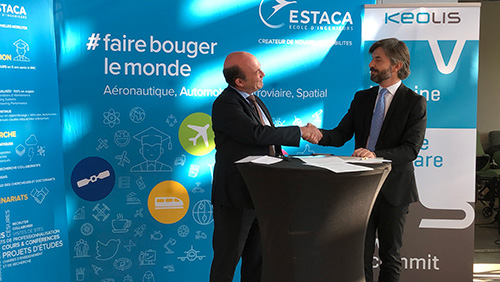 By teaching high level engineers and bringing a unique expertise in the transport and mobility fields, ESTACA respond to industrial needs.
We work with all types of industries and experts in new mobilities innovation. Discover the main partnerships available with our school below.
Our goal is to form "win-win" partnerships by meeting the needs, expectations and resources of each party.
By becoming a partner, your company will have a better visibility and direct access to recruit our students
Each partnership is unique. Our team is here so we can build together the better partnership matching your needs.