A day to discover ESTACA's automotive projects at UTAC Montlhéry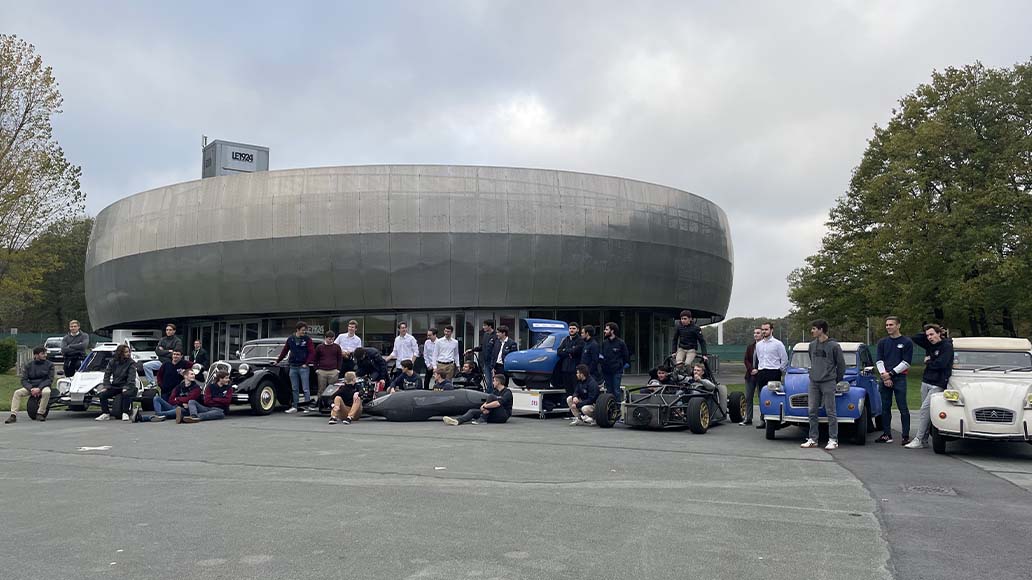 ESTACA presented and tested innovative vehicles and projects designed by the school's students during a day at the UTAC circuit in Linas-Montlhéry on 10 November. A unique opportunity for students to meet partners, sponsors, professionals and journalists.
On 10 November last, ESTACA organized an exceptional event on the UTAC track in Linas-Montlhéry. UTAC is a leader in the field of automotive test solutions and systems, homologation and sustainable e-mobility. Goal: to enable partners to discover the wealth of projects carried out by students in the automotive field, as part of associations or their courses.
A unique opportunity for exchanges, meetings and tests …
This event, open to ESTACA's partners, sponsors and associations, professionals from the automotive world and journalists, provided an opportunity to discuss the various technologies developed (electric, hydrogen, vehicle lightening, etc.), future competitions, rallies and challenges, and the challenges of tomorrow's mobility.
As well as discovering the vehicles, prototypes and innovative automotive projects designed by the School's students and associations, it was also a chance to carry out tests and driving on the flat area of the Linas-Montlhéry autodrome.
…with all the school's automotive projects and associations
Gemini, an energy-efficient hybrid vehicle participating in the Shell Eco-Marathon in the Urbancategory, was presented by the student association PV3e.
The iDrogen H2 fuel-cell vehicle participating in the Shell Eco-Marathon by the association iDrogen, which is also developing the 1st hydrogen kart for the French Karting Championship.
IVR-S by the ITD association, entirely designed and built by students to take part in the SIA trophy and Saar-E, the world's first off-raod electric prototype made by a 100% student team, whose hope to take part in the Africa Eco Race in 2023.
EstaCars, the 1st French electric single-seater participating in the international Formula Student competition.
The EC03 single-seater by EFT (ESTACA Formula Team) which also offered a virtual tour of their new EC04 participating in the international "Formula Student" competition .
The first FFSA-approved ethanol biofuel Cross Kart and the virtual race simulator ESTACUP designed and manufactured by the MEKA association which is taking part in the French championship.
The driving simulator developed by EMOS, a technical, sports and event karting association.
The 2 CV electric retrofit modernised by Race and their prestigious Citroën Traction 15 6.