Heading to Asia with Diana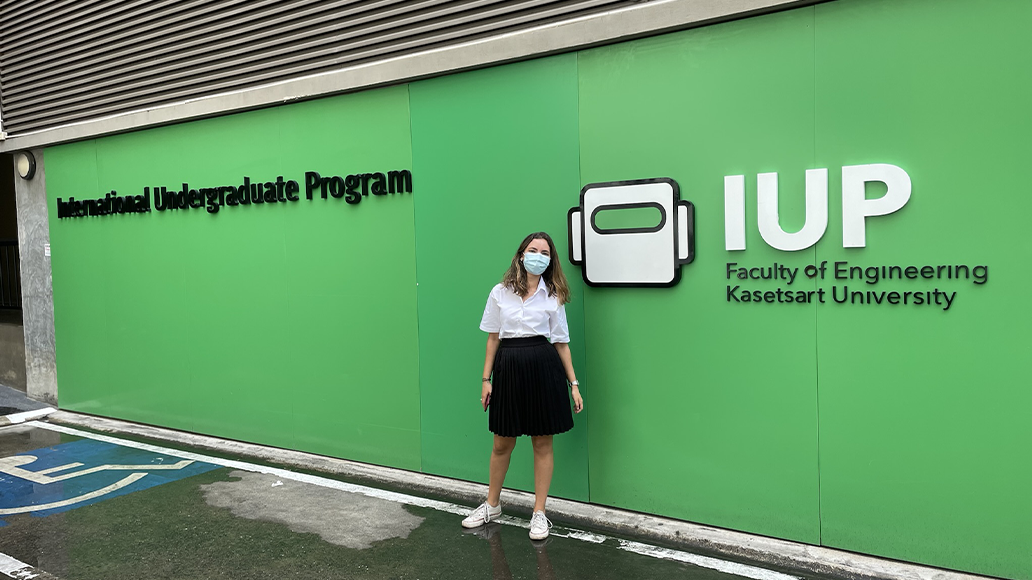 ESTACA enables students in their 3rd, 4th or 5th year to spend a semester studying abroad in one of its 60 partner universities. Diana Riache, a 4th year student in the aeronautics department, decided to go to Thailand for a semester.
« I chose ESTACA for its renowned aeronautics program and its international dimension. I want to work abroad in the future, so naturally I chose to do a semester of study in another country. »
Diana Riache
4th year student
"My first choice of Thailand was accepted. ESTACA then put me in touch with the partner university to register. Throughout the administrative process, the School's international service helped me step by step. I went to Bangkok to study composite materials at Kasetsart University.
I have always been fascinated by Asia for the richness of its culture, traditions and the different way of life from the West. I also wanted to step out of my comfort zone with a change of scenery, adaptation and especially learning and training more on a personal and academic level. Engineers constantly have to adapt to the ever-changing challenges of our society.
On campus, classes are taught in English. I have three 3-hour classes a week with homework assignments, group projects, and mid and end of semester exams. We're studying composite materials with stress analysis, preliminary design of composite structures using Ansys software, production management and control, and cost-benefit analysis for decision making.
What impressed me in Thailand was the teacher-student relationship: for each course, we have a group Line (like Whatsapp) where we can ask the teacher questions at any time. In fact, they are a reflection of the Thai personality, very helpful and kind!"
Study abroad semesters enable students to discover new learning methods, new ways of thinking, new cultures… and many other assets that will help them on the way to their professional career.
Discover our Engineer Programs