Happy at School Ranking: ESTACA among the 10 most popular schools among students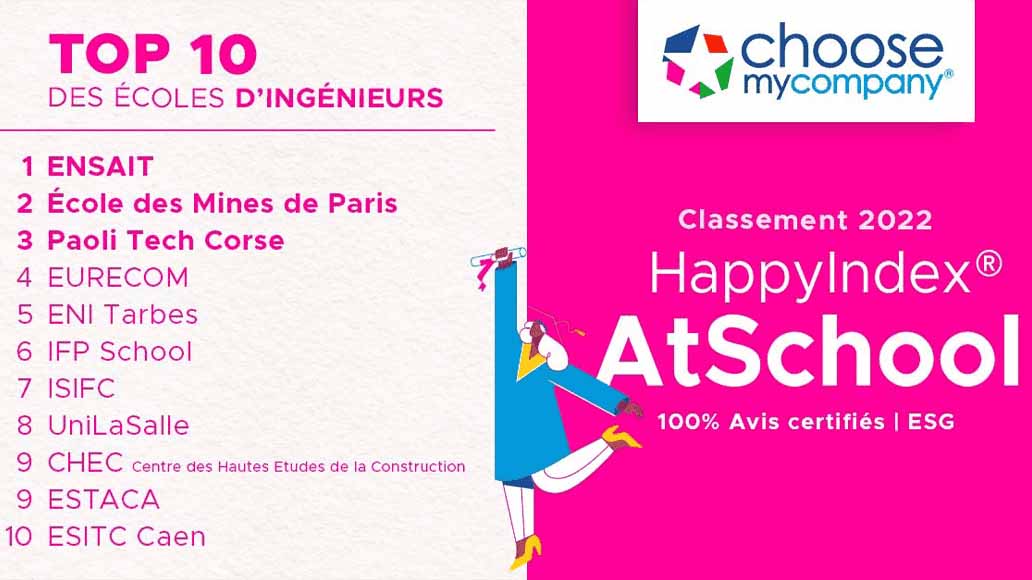 On March 21st last, ChooseMyCompany published its HappyAtSchool rankings. 43,700 students assessed their training, and a total of 860 institutions were evaluated. ESTACA ranks 9th among the 200 engineering schools evaluated by HappyAtSchool. This ranking is original in that it is not based on surveys of the schools, but on the certified opinion of the students.
Happy At School, a ranking by students for students
Which schools have done the best job of caring for their students and where are students happiest to study? The HappyAtSchool 2022 ranking attempts to answer by asking 20 questions of students from all schools and universities, categorized into five major themes:
the learning environment
teaching and pedagogy
student life
relations with companies
confidence in the future
It allows prospective students to know what it will really be like to study at their chosen school.
ESTACA among the ten best engineering schools to study at
Highly ranked in 2021, ESTACA is ranked 9th among engineering schools this year with a score of 8.4/10
Discover our engineering courses