From Cranfield to Purdue University, an international career in aerodynamics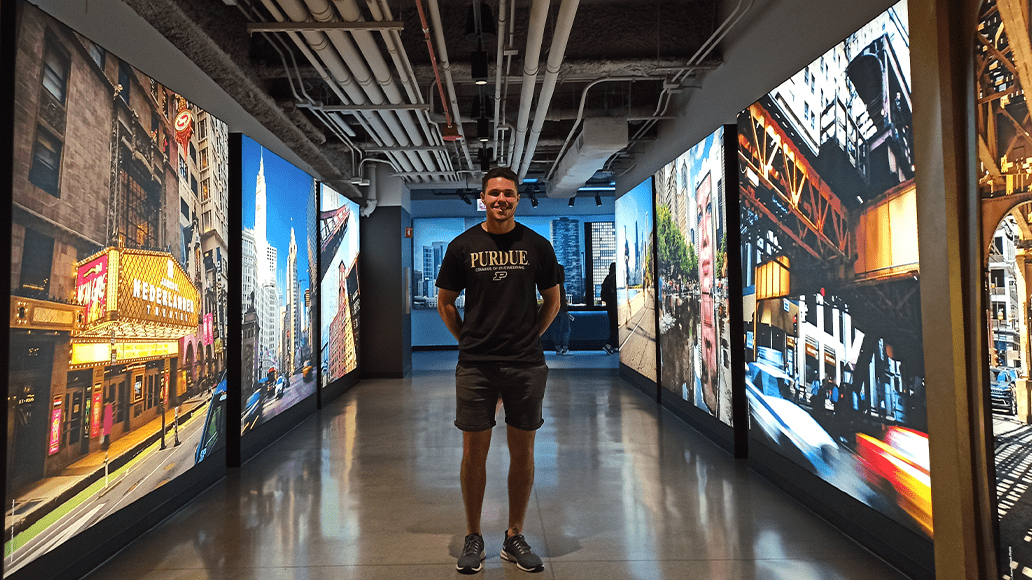 After his 4th year at ESTACA, Guillaume Crenn spent a year doing research in a laboratory on the Cranfield Defense and Security campus, which is based at the UK Defense Academy. He then went on to spend a semester as an exchange student at Purdue University in the United States, home of astronauts. A journey full of both scientific and cultural discoveries that opened up great prospects for the future…
Discovering the world of research in an English research laboratory
Guillaume's internship was on "the computational study of supersonic overexpanded impinging air jets". His mission was to develop a methodology to study the impact of very high speed air jets (up to twice the speed of sound) with a perpendicular or inclined wall, in 2D and 3D… Impinging air jets are used in aeronautics and space. They allow, for example, burnt gases to be diverted from an aircraft or rocket in order to protect people or avoid damage to the runway, other aircrafts or the aircraft itself. Impinging air jets are also used to heat the leading edge of aircraft wings to prevent icing in sub-zero temperatures.
They are also used to cool the blades of aircraft engine turbines where temperatures at the turbine inlet can reach 1500°C.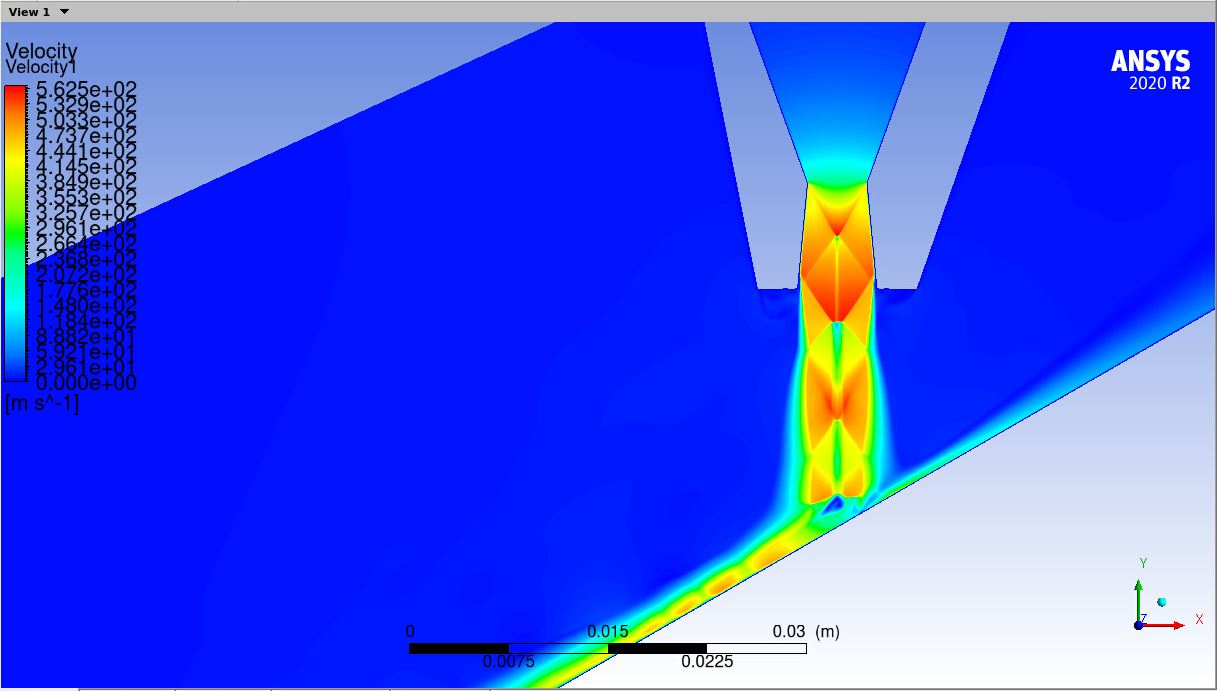 « I had a real interest in aerodynamics, fluid mechanics and propulsion. This internship was a once in a lifetime opportunity not to be missed. It allowed me to discover the world of research. I have learned, for example, to always question my initial assumptions and results. Talking with my mentor and people outside the project helped me to face challenges. I spoke with ESTACA researchers, authors of Chinese and Canadian articles etc. Research requires a certain rigor, organization and autonomy. »
Guillaume Crenn
A semester at Purdue, home of astronauts
After taking a gap year, Guillaume went on to continue his studies abroad at Purdue University in the USA, a very well known university, nicknamed the cradle of astronauts with iconic figure Neil Armstrong! During his semester Guillaume attended courses in aeronautical propulsion, space propulsion and fluid mechanics. In particular, he participated in a project with American students to study and manufacture a radio-controlled aircraft with a wingspan of more than 2 meters.
« A demanding and exciting experience that was enriching. I've learned a lot. It has opened a door for me to a different way of working with a different culture. »
Guillaume Crenn
And great opportunities to come...
Guillaume was selected to present the research done during his internship at the 56th edition of the "International Conference on Applied Aerodynamics" organized by the French Aeronautical and Astronautical Association (3AF), on March 28-29-30 at ISAE SUPAERO in Toulouse. This year's conference focused on aerodynamics for a lower environmental impact A hundred experts from the industrial world, researchers, engineers, and students from all over the world present their work.
In April, Guillaume will start his end-of-study internship at Safran Aircraft Engines in France, in the Aerodynamic Methods and Tools office, to work on the aerodynamic impact of under-wing engine installation.
« ESTACA gives us the opportunity to meet renowned speakers from the industrial world, to increase our international experience in the fields we love like aerodynamics, my favorite field for years. »
Guillaume Crenn
Discover our engineering courses