Enterprise Forum: over 300 professionals on hand to recruit students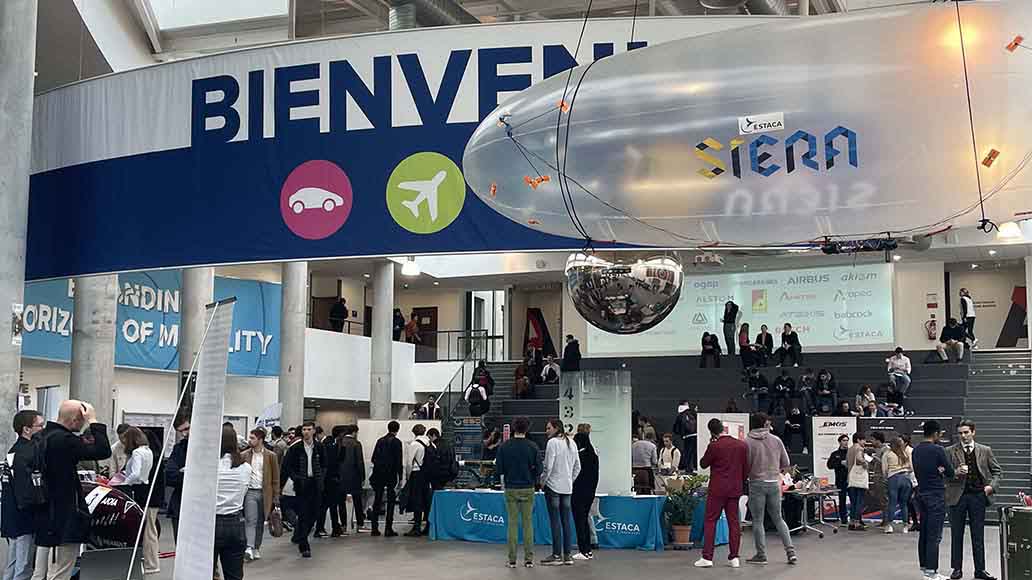 On 17th November, ESTACA organised an Enterprise Forum in Paris-Saclay.
More than 300 professionals from companies and institutions attended. Eight hundred 4th and 5th year students came to talk to them, find internships and jobs and discuss career opportunities. This was a key event for our future engineers, and part of a comprehensive career pathway.
It was also a great opportunity to get noticed by recruiters.
During the event, companies were present with stands, vehicles and models. They promoted their expertise, showcased the diversity of engineering professions and presented their internships and permanent positions to our engineering students.
« The enterprise forum was an opportunity to meet our corporate partners, who continue to place their trust in us every year and appreciate the profiles of our students. For ESTACA, they are a very important link in building our future engineers' career plans. We would like to thank them for their commitment to our students' futures. »
Maimouna Bah
Head of Corporate Relations
Students met innovation professionals and experts, discovered different professions and businesses, chatted with alumni and discussed career opportunities. Student associations were also there to present their projects to companies present, with the aim of finding new partners.
All transport sectors were represented: aeronautics, automotive, rail, space and naval.
Support for building career pathways
The enterprise forum is part of a wider process of supporting students in building their career plans. This support is provided throughout the five years of study and includes: meetings, conferences and site visits to discover more about professions, help with writing CVs and cover letters in French and English, a range of tools for finding internships and jobs, including an ESTACA internship platform where companies post more than 1,600 offers each year, interview simulations, etc. These initiatives make it easier for young graduates to find jobs, and 90% of them are hired before they graduate.
« Huge thanks to ESTACA for organising the forum, it was very interesting and I discovered several companies that aligned with my career plans and with whom I was able to make contacts for an internship or future job. »
Alan
4th year aeronautics student
« Outstanding organisation and a very enjoyable day for all of us. The companies gave us a very warm welcome and I personally discovered some potential new directions that I hadn't considered. I particularly enjoyed talking to the ESTACA alumni with whom I had a lot in common and who understood my concerns and constraints. And I even found my end-of-studies internship. »
Noémie
5th year student, space option