Designing a miniature Formula 1 : a new project for 1st year students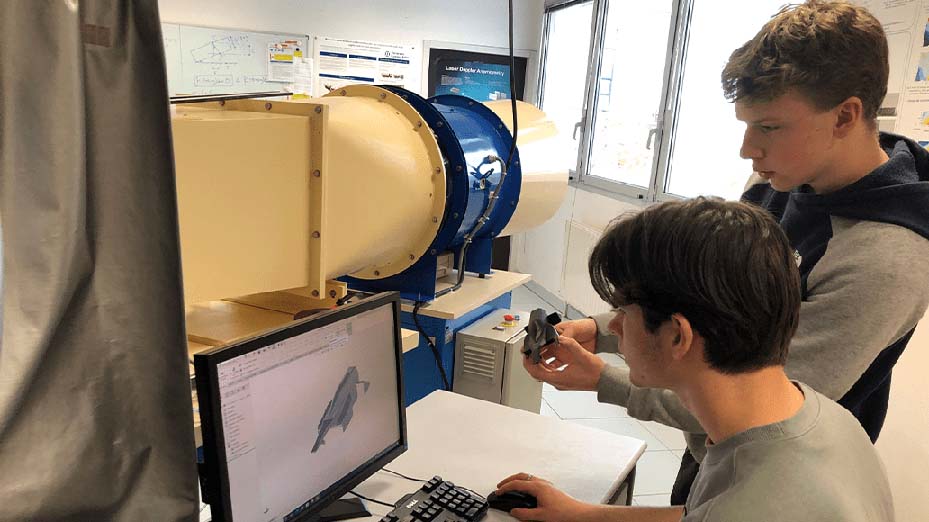 Silverstone track in England from July 9 to 15, 2022. The new project of Team Aerios, the association ITD is to initiate students in motor racing project management by participating in this competition.
In teams of 3 to 6, the students must design and build a 10X20cm car, weighing at least 50gr, to compete on a 24-meter-long track. The goal is that the miniaturized Formula 1 powered by compressed air cartridges be as fast and efficient as possible. To achieve this, the teams are working on energy optimization and aerodynamic performance, two major challenges in the design of tomorrow's vehicles.
F1 in Schools is an international competition which includes about fifty teams from all over the world (England, India, Pakistan, USA, Canada…). The competition has several partners: Richard Mille, teams like Red Bull racing, McLaren Formula One Team, Ferrari, Mercedes AMG F1, Alpine, Pirelli, …
Initial experience in motorsports
To conduct this project successfully, the team comprises 5 students, including 2 from ESTACA. Everyone has a role in the team: a technical manager, a design manager, a treasurer, a marketing and communication manager to look for sponsors to fund the project.
One of the conditions for taking part in the competition is to be under 19 years old, so this project is only for 1st year students. Their first experience in project management encourages teamwork and technical problem solving.
« In the competition, everyone starts with the same amount of energy and has to optimize it to the maximum, to exploit it in order to get the best performance from the vehicle. We have to work on aerodynamics, friction, bearings... We have already done some tests on a first prototype. We are currently working to design a second vehicle to improve performance. We will be doing aerodynamic studies in the ESTACA wind tunnel. »
Gabriel and Theo
1st year students in Laval
As well as designing the vehicle, the students must present a portfolio and a stand presenting their project and all the technical characteristics of the car. The Aerios team wanted to give their project an eco-responsible aspect; the prototypes are printed using recycled and recyclable filaments.
« You learn a lot, in terms of organization, time management, budget management, meeting deadlines. We directly apply concepts seen in class, in CAD (Computer Assisted Design) and fluid mechanics for example. »
Gabriel and Theo
Participating in this competition allows you to learn about project management in your first year and to take your first steps in the world of motorsports while building your professional network.
Discover the Automotive Program